WHAT YOU NEED TO KNOW BEFORE RETURNING TO BUDO CANADA
OUR COVID REOPENING VIDEO: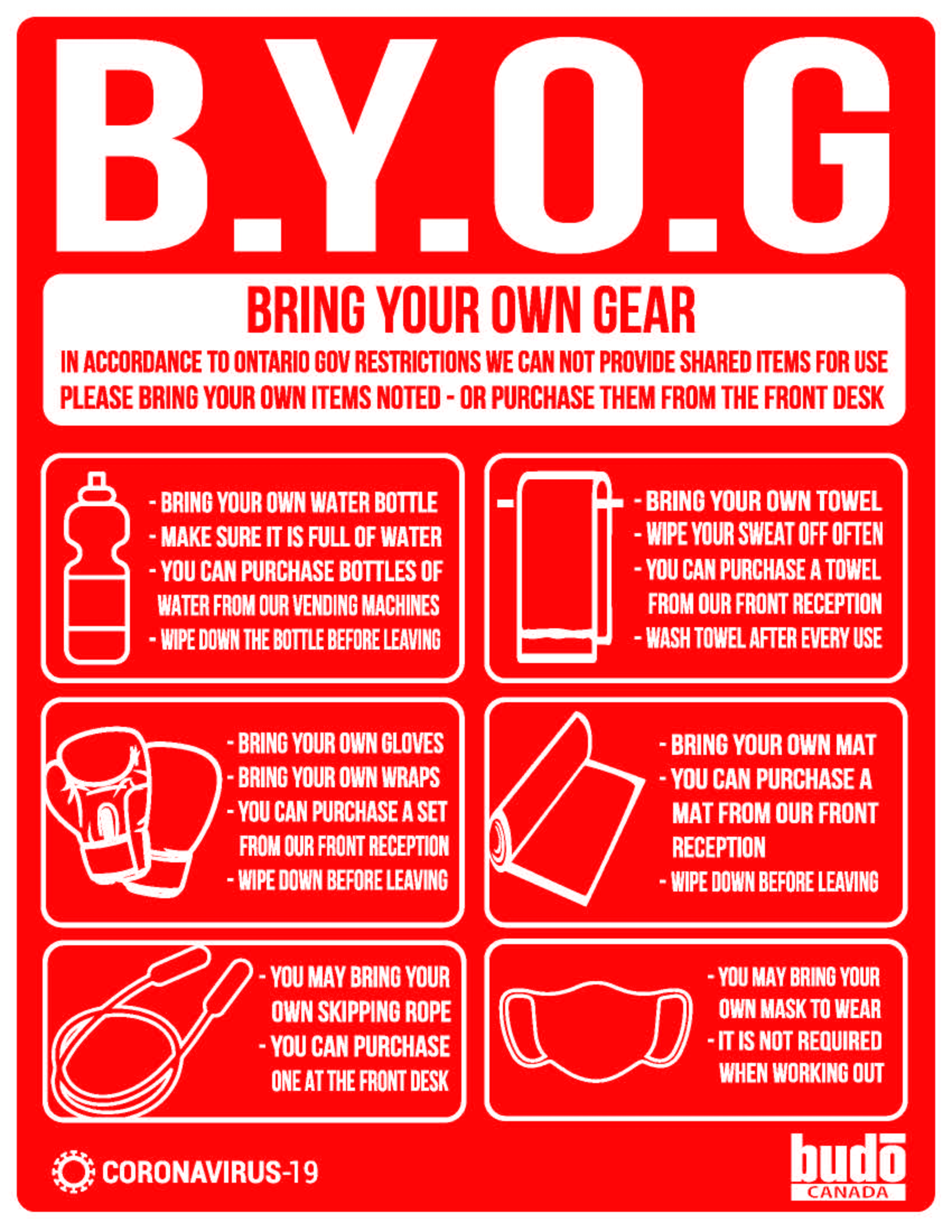 RE-OPENING MONDAY JULY 19TH 2021
JULY 12TH 2021

Dear Budo Canada Club Members,
We are happy to announce that under the approval of the provincial government we are able to open our doors once again to our members starting Monday July 19th 2021 as Ontario enters Phase 3.
Restrictions while in Phase 3 includes a maximum 50% occupancy, therefore we will be offering open workouts throughout our hours of operations as well as one overlapping class which will allow us to control the maximum number of occupants at one time.
Please ensure you check our schedule for our temporary hours of operations and class times. There will be NO pre-booking of classes required. Phase 3 is set to last for twenty one days. After that point, should current restrictions be lifted we will revisit our hours of operations and schedule, and modify/enhance it accordingly.
We highly suggest everyone watch our reopening video posted above, as the restrictions outlined remain in place during Phase 3. You will still be required to have your temperature checked when entering the facility, as well as maintain a minimum 2m distance between each other at all times. Please wipe down your equipment before and after every use, and bring your own towels.
We highly encourage everyone to get their double vaccinations in order to avoid a fourth wave in the fall. Together we can stop the spread and get back to normal permanently.
Please make note that all accounts that are currently frozen will auto-unfreeze on July 19th 2021 except for the Rock Steady Boxing Program which will remain online on zoom until further notice. If you do not wish to return to the facility at this time, please contact us at info@budocanada.com to extend the freeze on your account.
We look forward to seeing everyone again!
-Your Budo Canada Team
Subscribe to our new monthly Budo Canada mailing list to stay informed on our latest news, promotions, and upcoming events
COVID19 MODIFIED HOURS:
Monday to Friday: 4:00pm – 10:00pm
Saturday: 8:00am – 3:00pm
Sunday: 8:00am – 3:00pm
Closed Civic Holidays