WHAT YOU NEED TO KNOW BEFORE RETURNING TO BUDO CANADA
OUR COVID REOPENING VIDEO: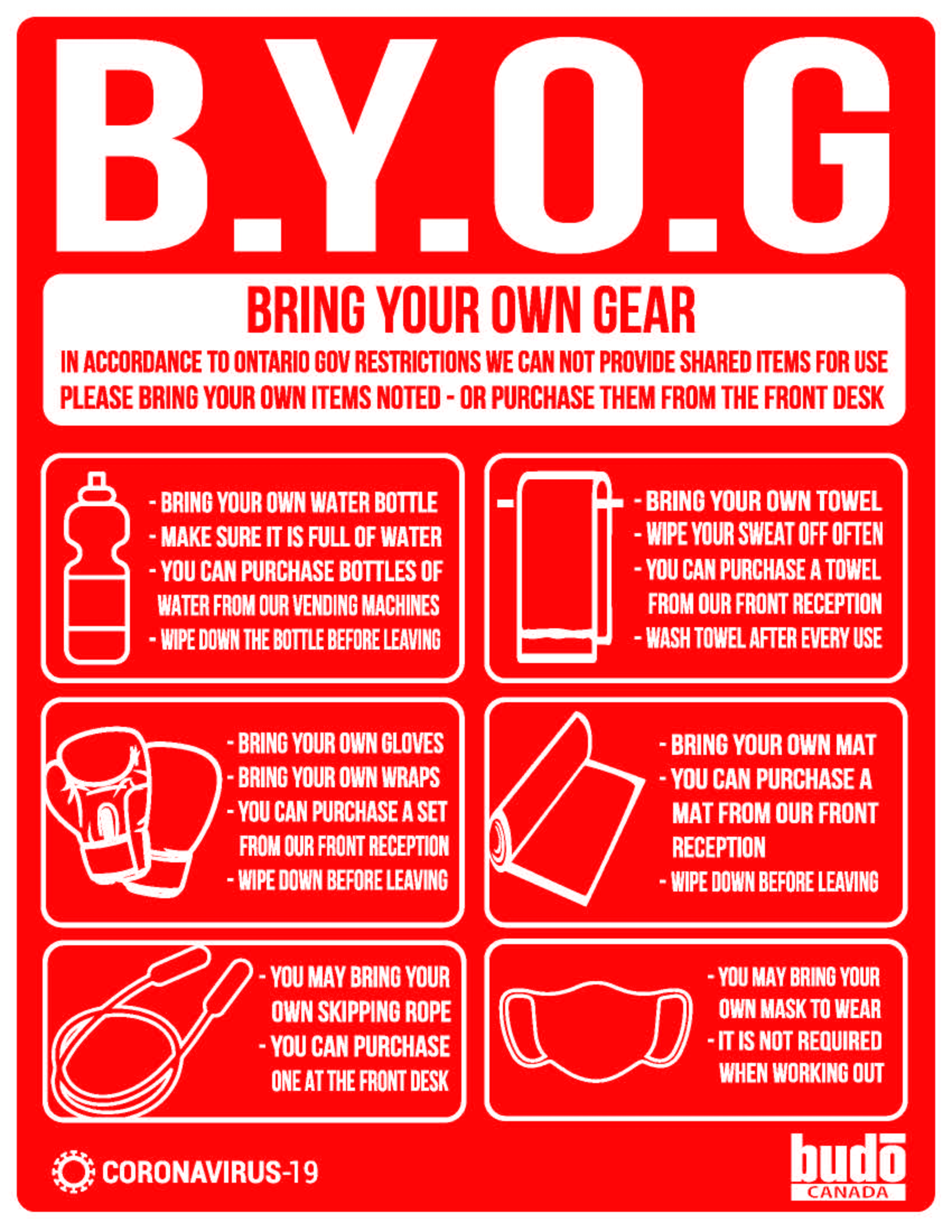 OPEN MORNING TO EVENING WEEKDAYS
NOVEMBER 1ST 2021

Dear Budo Canada Club Members,
Under the approval of the provincial government we have been able to open our doors once again since July of 2021. Recently all fitness facilities were approved for 100% occupancy. Due to this, we are now open from morning to evening starting on November 8th 2021. Please see our schedule for exact hours of operations.
For the safety of our Rocksteady Boxing Members with Parkinsons, the facility on Monday, Wednesday, and Friday mornings is closed to non Rocksteady Boxing Members. (Only during the time of the classes).
Please ensure you check our schedule for our revised hours of operations and class times. There will be NO pre-booking of classes required.
We highly suggest everyone watch our reopening video posted above, as the restrictions outlined remain in place during Phase 3. You will still be required to have your temperature checked when entering the facility, as well as maintain a minimum 2m distance between each other at all times. Please wipe down your equipment before and after every use, and bring your own towels.
We look forward to seeing everyone again!
-Your Budo Canada Team
Subscribe to our new monthly Budo Canada mailing list to stay informed on our latest news, promotions, and upcoming events
COVID19 MODIFIED HOURS:
Monday to Friday: 4:00pm – 10:00pm
Saturday: 8:00am – 3:00pm
Sunday: 8:00am – 3:00pm
Closed Civic Holidays