WHAT YOU NEED TO KNOW BEFORE RETURNING TO BUDO CANADA
OUR COVID REOPENING VIDEO: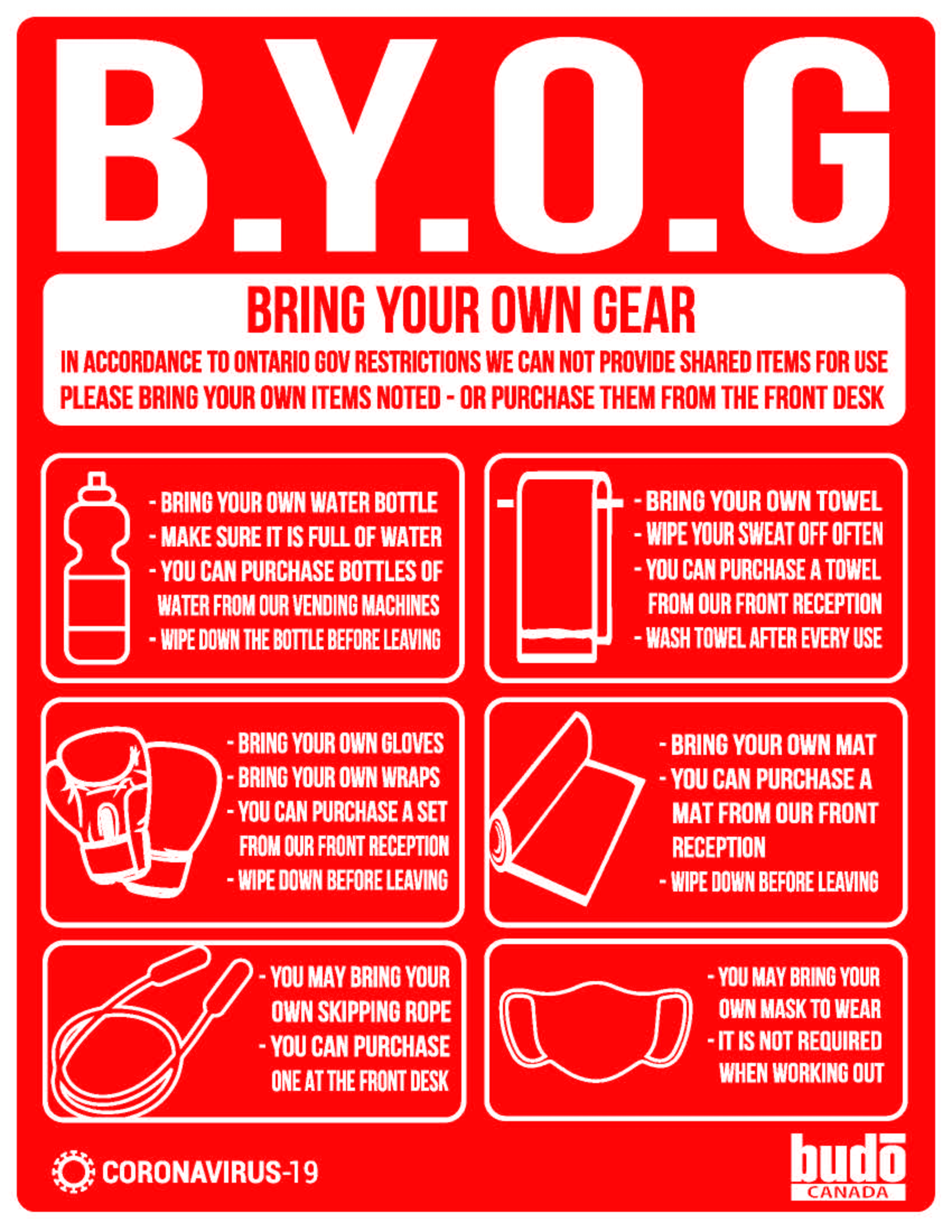 CLOSED UNTIL DECEMBER 20TH
NOVEMBER 24TH 2020
Dear Budo Canada Club Members,
Our government announced Toronto will be in the "Lock down Grey Zone" starting November 23RD 2020 in accordance to their new color coded COVID Response Framework.
Previously, Boxing Ontario, Muay-Thai Ontario, and The Ontario BJJ Association as a Provincial Sport Organization (PSO) approved clubs such as Budo Canada to remain open under specific restrictions and guidelines.
Unfortunately, this morning our government released an amendment no longer allowing PSO's to be open during the lockdown. No exceptions.
We are disappointed in this change, which means we can not keep our doors open to our members for their ongoing training.
Effective immediately Budo Canada is temporarily closed, and all programs are on pause until the 28 day lockdown is over. The lockdown is set to be over on December 20th 2020.

We apologize for any inconvenience this closure will cause to our members and those that view their training and daily workout a necessity for a better quality of life. We ask everyone to be patient and stay safe during this time, and avoid going out to public spaces. If we can reduce the number of daily cases during the lockdown, we can then reopen once the 28 days pass.
Should you have any questions or concerns please contact us via email at info@budocanada.com
Subscribe to our new monthly Budo Canada mailing list to stay informed on our latest news, promotions, and upcoming events
COVID19 MODIFIED HOURS:
Monday to Friday: 4:00pm – 10:00pm
Saturday: 8:00am – 4:00pm
Sunday: 8:00am – 4:00pm
Closed Civic Holidays