WHAT YOU NEED TO KNOW BEFORE RETURNING TO BUDO CANADA
OUR COVID REOPENING VIDEO: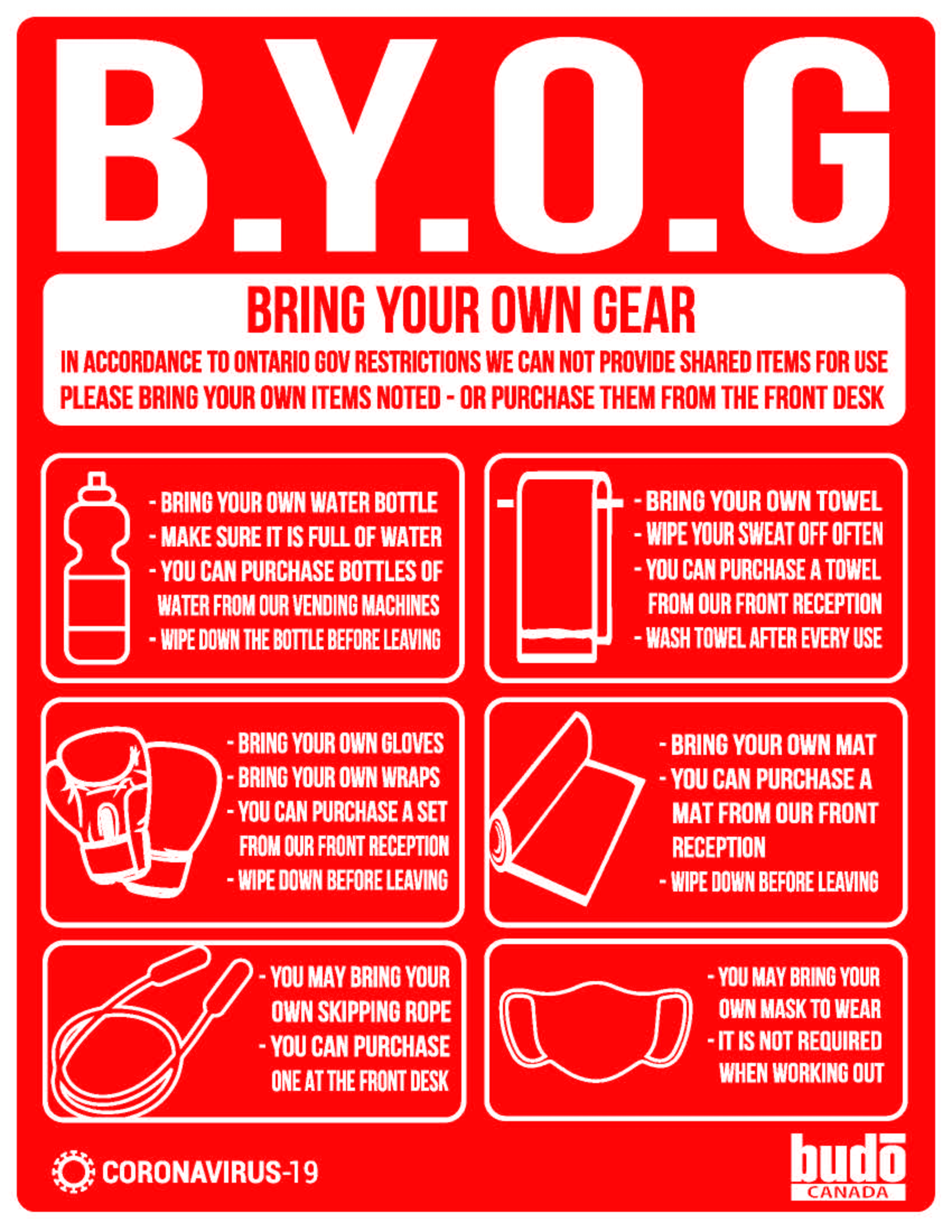 MARCH 8TH 2021

Dear Budo Canada Club Members,
Starting Monday March 8th 2021 Toronto and Peel region are moving from the Stay at Home Lockdown Order to the Grey Zone in accordance to the Provincial COVID-19 Framework.
Under the Grey Zone, only essential services may open. Fitness facilities of all types remain closed. Therefore, Budo Canada remains closed until Toronto moves into the Red Zone.
Regions generally stay in their colour stage for at least 14 days, and are re-evaluated every two weeks. We will keep a close eye on whether Toronto will be moving into the Red Zone after the 14 day period has passed. This would mean our earliest chance for re-opening would be March 22nd 2021.
Moving into the grey zone is one closer step to opening our doors. Lets all stay positive, as vaccines continue to be administered and case numbers continue to decrease. We are almost there!
We will keep everyone updated as soon as we receive more information. The owners, staff, and coaches at Budo Canada are eager to re-open, and we are ready to do so without delay once our government allows us to do so.
With warmest regards,
-Your Budo Canada Team
Subscribe to our new monthly Budo Canada mailing list to stay informed on our latest news, promotions, and upcoming events
COVID19 MODIFIED HOURS:
TEMP CLOSED WHILE IN GREY ZONE

Monday to Friday: 4:00pm – 10:00pm
Saturday: 8:00am – 4:00pm
Sunday: 8:00am – 4:00pm
Closed Civic Holidays